Seems like I am kinda regularly updating my blog now! Isn't it something worth celebrating??? YAYYY! *pops the wadever-that-is-pop-able*
Received my Lust Have It box last week! But it wasn't really receiving but picking it up, because nobody was at home when the postman came! And I had to get it transferred to the city because I am lazy to walk to the nearest post office. Nearest, ain't near at all! It is like 15 mins walk away. Okay 15 mins, not that long right? I'm just being a lazy ass.
Without relieving any more grouse, here we go !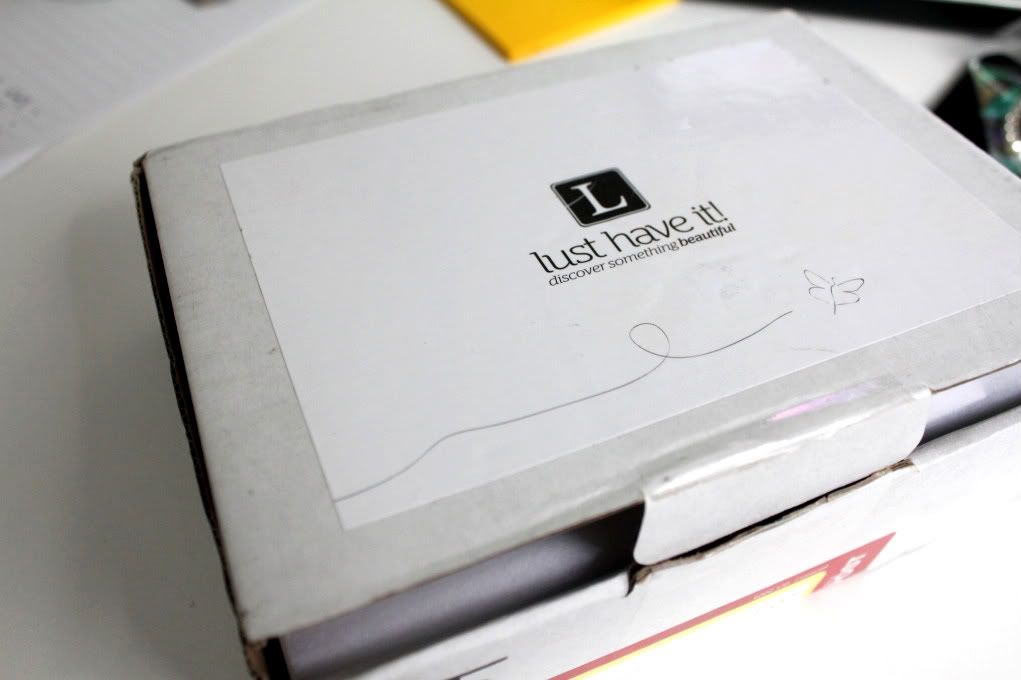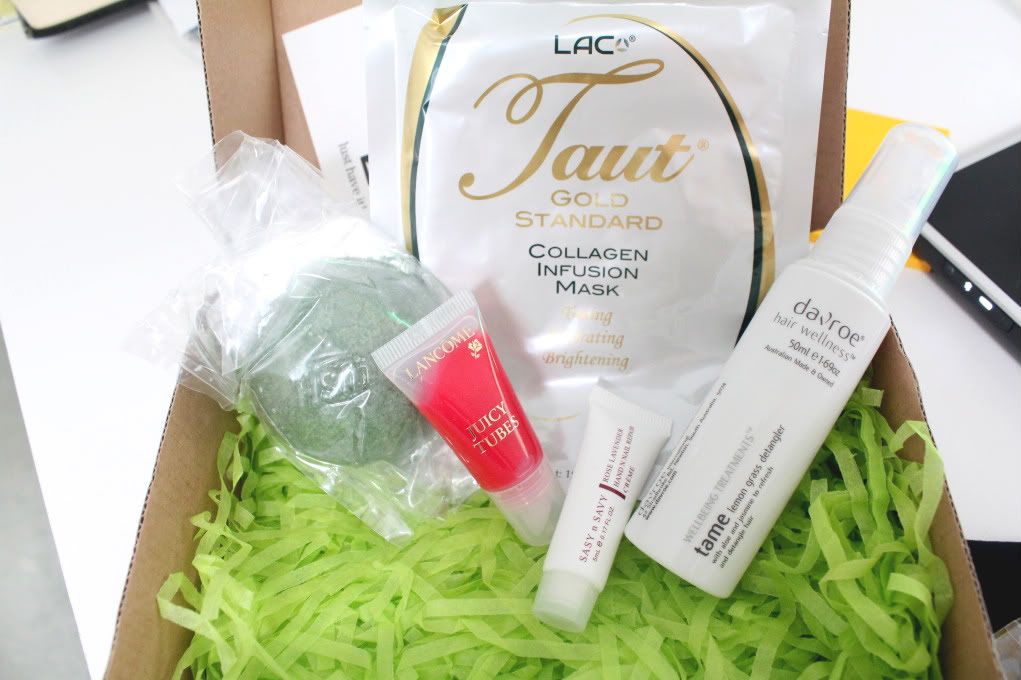 We have with us :
1. Lush sugar scrub
2. Lancome Juicy Tube
3, Sasy And Savy, rose lavender hand and nail repair
4.Davroe, lemon grass detangler
5. Taut , collagen mask
So far I've only used the sugar scrub

It has a really nice mandarin orange essential oil smell! I love love love mandarin orange essential oil-ish smell! It is really gritty , so off goes your dead skin ! It claims to fight cellulite, which I don' think so . I used it sparingly and it lasted me twice. AUD6.90... Hmm. I think it is worth is as it is a once-in-a-while scrub !


As for the Lancome juicy tube. It has a really fine shimmer and great texture! Not over-ly sticky! It doesn't leave you the feeling of bits of shimmer. Perhaps, the shimmer was shed off by unicorn, cause it was just so fine!


The detangler really worked wonders! Not long ago, I was happy enough to satisfy my nostalgia and bought the Johnson & Johnson baby shampoo! I feel that most baby shampoos have a rather drying formula ( I haven't had one which doesn't leave my hair dry). My hair was kinda tangled and dry at its end. I whipped out the detangler with a leering mind and gave my hair a few quick spray. And oh yay! It worked !!!! It smells good but it smells better on your hair !




So, today the Lust Have It parcel was delivered to my house, but nobody was at home ! Poor me, I have to collect it at the not-so-nearby post office ! FINE ! I shall not complain! It's exercising ! Maybe I should jog there. Oh noooo! I won't ! I am too unfit !


Till then, LOVE LOVE!





P.S. effing blogger hanged and I have to retype my post! yeah, this is shortened...