Went to Prahan market with Anabelle yesterday! Kind of glad that we were late if not it is going to be damm crowded as it is a Sunday. Walked along Chapel St and saw this really cute heels-short-boots (?) from FCUK. Should I buy ? Perhaps not because I am going to look ridiculous wearing it in hot summer Singapore. I want one of those heel-short-boots but I can't really figure how I would wear them in hot sg! URGH.
Actually, I wanted to visit Prahan market long ago as I was searching for violet syrup for my violet cupcakes, but couldn't find any in Singapore. At last ! I googled violet syrup in Australia and came to know that I could perhaps try my luck there. The web post said that it was the last bottle so I was like praying that I could find one there. PHEW ! Got it !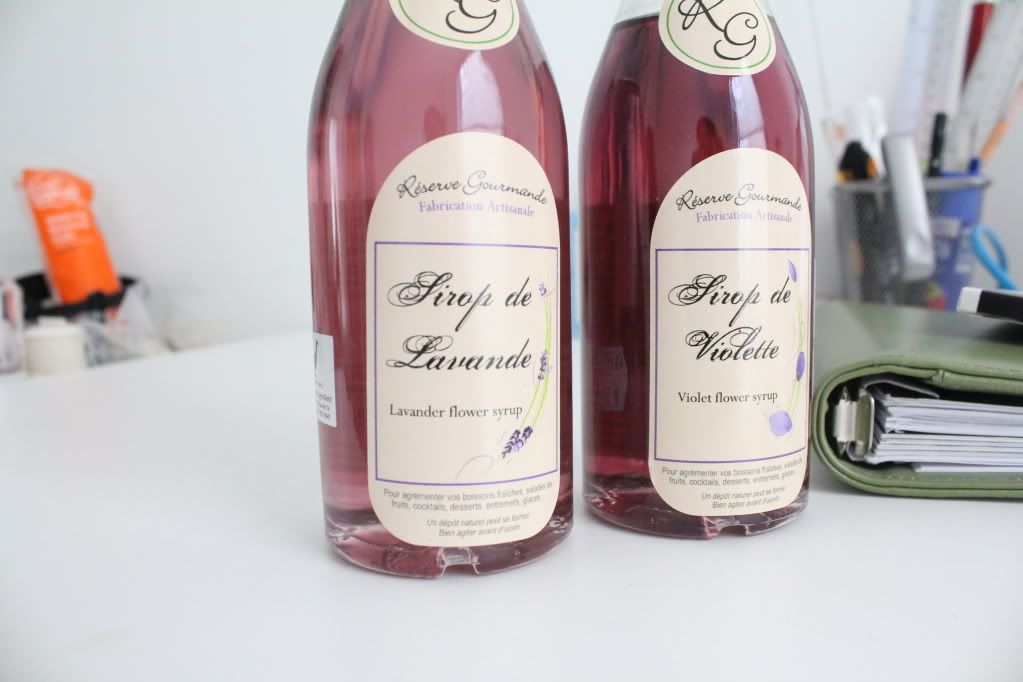 So pretty right ?!!! Maybe cause it is Made in France !
So PINK-ISH !
Lovely pastel pink ! Made in France too. Are all made in France things so pwetty??
Got 2 of these. One for myself and the other for Gigi's Parents!

Buhbyeeee! ((: