Yes, rainbow cake. Yes, yet another outdated post! HAHA! For those that follow me on Twitter, you could have seen my Instagram tweet on my rainbow cake. Made it for my darling Jovy, to surprise her on her birthday. I think I would make a perfect boyfriend if I am a boy! Midnight surprises and stuffs like that. Oh come on ! Does this kind of boys still exists?!!
I mainly followed the recipe on
Martha Stewart
and it turned out well :) Decided that the orthodox dark rainbow cakes, look really artificial, I concocted my pastel coloured rainbow cakes! PWEETYYY!
Some photos are taken with my phone, so cut me some slack !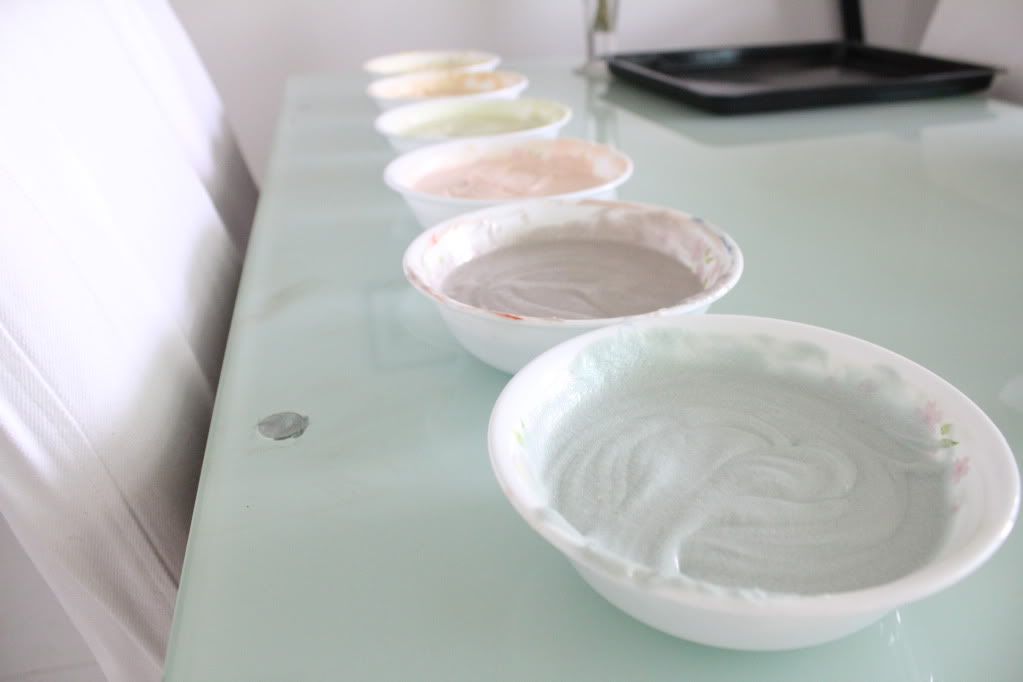 All baked and cut!
The most difficult part is actually icing the cake ! Singapore's weather is so hot and humid that the icing could not stay still! I have to ice the cake for 3 times ! Felt fat for the cake ! HAHAH!
Cabbed to Jovy's house as I was really running late. And something awesome happened! The cab driver wasn't sure of the way to Jovy's block!!! I had to alight at some main road and rely on my GPS ! Thank God for GPS !!
Just as I was about to congratulate myself for reaching Jovy's block, I heard a man called out "XIAO MEI MEI" ! WTSSS! I was like " shitttt.... is it some pervert?!" Lucky me , it was just an uncle calling her daughter or something. I ALMOST DIED ! Finally reached Jovy's doorstep with the candle on the cake! She doesn't look surprised though! :( But in fact, she was ! Teehee!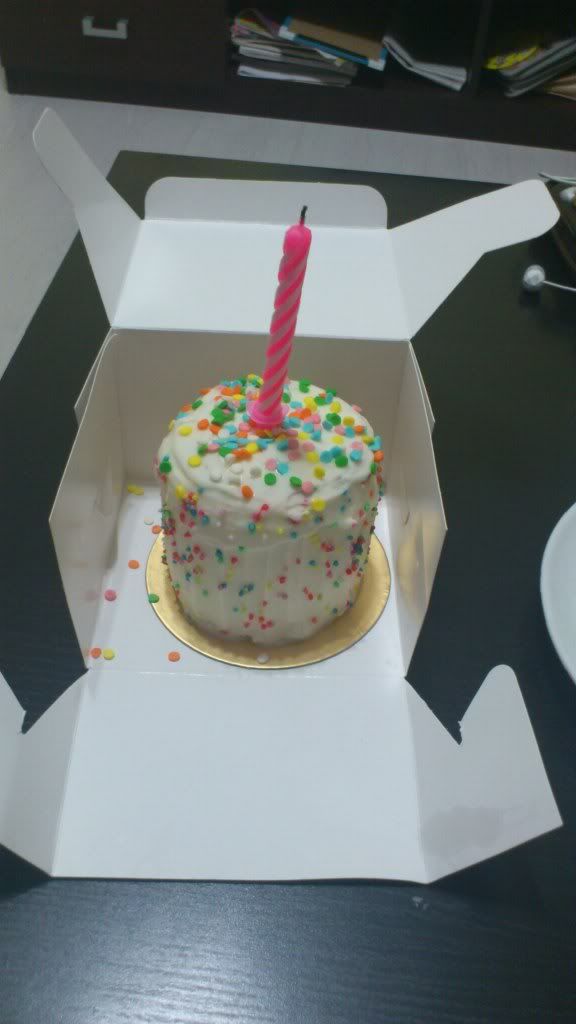 Just happy that I managed to pull off the surprise and to see her smile ! :))
Lovee loveee !